Learning Resource Centre
The LRC is open every Break & Lunch time
Activities in the LRC:
Student Librarianship Duty Lunchtimes 1.55 - 2.35 pm
Tuesday - After school study 3.35 -4.30pm
Thursday -

After school study 3.35 -4.30pm
What the LRC has to offer
Watch the guide to the LRC on our YouTube channel here The film was created, filmed and edited by our students Jake and Tom
Your School Learning Resource Centre has over 10,000 fiction and reference books
Most book purchases are new releases, from student recommendations or are directly liked to curriculum support
The LRC is fully staffed throughout the day with experienced librarians
We also offer.......
A quiet place to study and read
Help in finding a book you enjoy
Help with research
Magazines & Journals
Computers
Careers information
There is something for everyone!!


Reading Leadership Scheme
The Reading Leadership scheme, is a scheme run BY students FOR students. At the core of the scheme is the belief that ALL students of East Bergholt High School deserve to be given the opportunity to READ WELL and ENJOY IT. KS4 students read alongside a KS3 student weekly in the LRC during citizenship time. This not only develops reading skills, but strengthens peer relationships and builds confidence in students. All Reading Leaders have to submit a formal application and are fully trained before commencing their roles.
Student Librarians
The LRC has a team of over 30 Student Librarians who work tirelessly to run the LRC at break and lunchtimes, and make it what it is. The scheme is open to ALL STUDENTS, who are fully trained and paired with a buddy before commencing their timetabled duties.
Spelling Bee
Annually in April, we host 17 of our feeder primary schools to take part alongside our Year 7 Spelling Bee team. We created the Championship to highlight literacy, to celebrate the English language, and to offer students from 32 catchment schools the opportunity to work with us. Prior to the Championship, we support participating schools through the development of a Spelling Resource Pack and practice visits to schools. The film of the Championships was created by BBC Suffolk and has been viewed over 27,000 times. You can watch the film on our YouTube channel here. Our Spelling Bee Resource Pack can be found here. While our Reading Well for young people book list can be found here.
Key Stage 3 Recommended Reading Lists
Key Stage 4 Recommended Reading Lists
EBHS Extra Challenge Recommended Reading List
50 Books to read before you leave EBHS List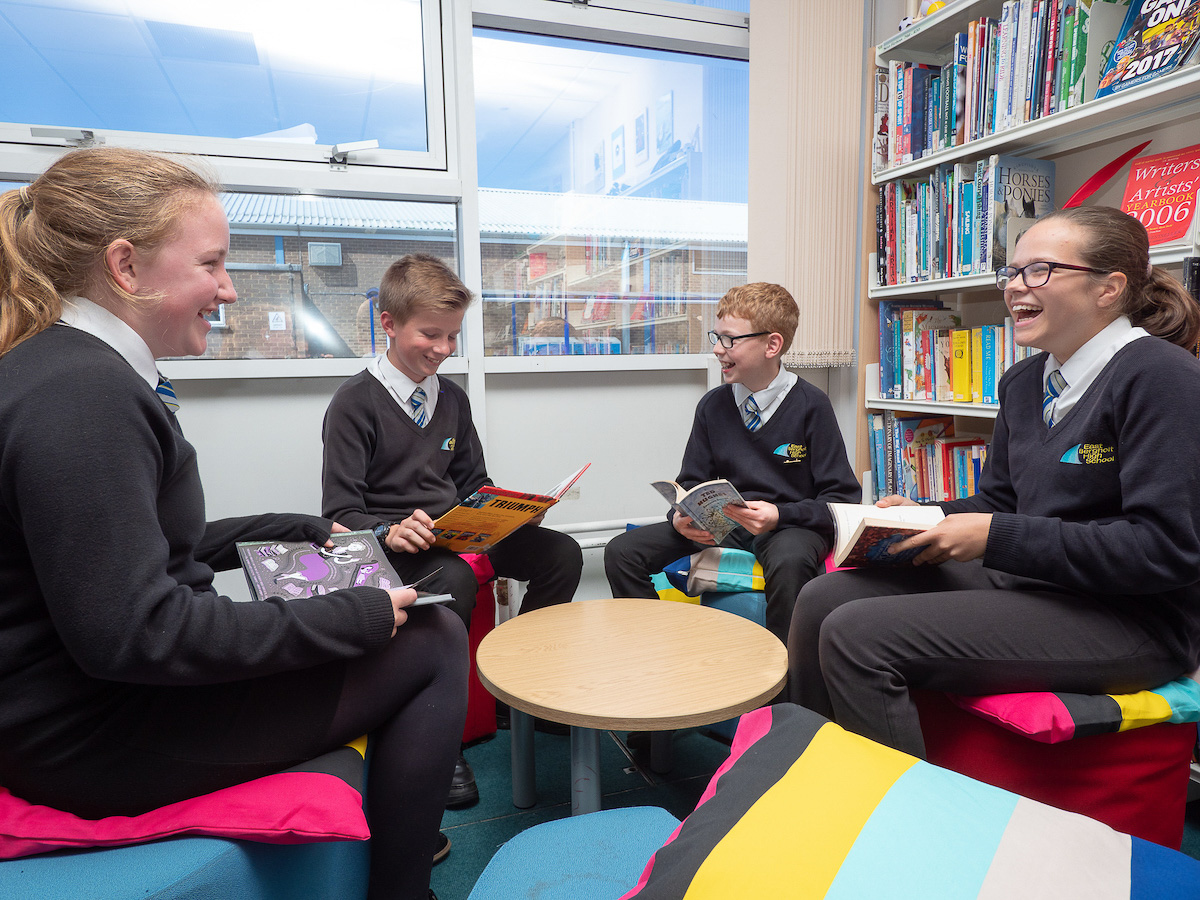 Library Management Software
Libresoft is our library management software, it enables all students and staff to search, reserve, write reviews and check availability of every book in the School Library. You can also link to thousands of curriculum/subject researched websites suited to students aged 11-16. You can even access it from the comfort of your own home! To log in please use this link. The password for all user accounts has been set as Bookworm1 Please note that this password is case sensitive.
Staff
Mrs K. Norman - Tuesday, Wednesday, Thursday & Friday

Any questions, please ask one of the LRC staff as we are here to help you.